This article is guest posted by Mohammad Arshad.
Without any ranting let me tell you my answer first .My answer to the question "Is link building through guest blogging better than comment posting" is 'I do not know'.So then why am i giving you this article ? Because i want you to know it is still uncertain that which method is viewed as superior in the eyes of Google bots .So do not just stick with the link building through blog commenting.
Try to build links through both Guest blogging and blog commenting.Most of the webmasters believe that Google is capable of finding where the link to a particular blog or website lies [whether on the article or on any other sections on a webpage].How does Google detect it ? Simple.Google might see if there are surrounding texts in the links to your blog.Another way to detect the Blogroll links or the footer links would be to see which section of webpage is repeated through the entire webpages in the domain .By this way Google might come to a conclusion that the link has not been obtained through the article but either through commenting or footer links .
You might all be knowing the fact that Googlers also play a vital role in tweaking the Google algorithms.I mean people working in Google dont just develop the algorithms,test them and leave them do everything on their own.Optimizing the algorithms is a continuous process.People responsible for the Google algorithm optimization would definitely be knowing every way we bloggers and SEO people try to dominate the SERP and are constantly trying to counteract them.So it makes perfect sense they might also be looking into these matters [link building through comments].So nothing can be taken for granted.My advice as i already said is to concentrate on both methods of link building.As far as my method of link building is concerned i use varied sources for my links.I use both methods discussed here .But i make sure i read the article and then give out a useful comment.So i request you to do the same on blogs on which you comment solely for the purpose of link building.There is so much to do after starting a blog and creating articles on your blog.One of the thing that you must do is link building.So make sure you spend a lot of time reading link building articles and also involve actively in link building.This is what would be deciding whether your blog lives long or dies in a short period.
There is nothing said by Google regarding all these mysteries.The only thing we could do is to concentrate on both rather than just relying on blog commenting.And i feel that Guest blogging is much more than blog commenting.Guest blogging can be much more useful to your blog reputation than blog commenting.Yes ofcourse Guest blogging might be a tedious process because blog owners would need you to give a unique and quality article but it is definitely worth.There are many bloggers unaware of what guest blogging means.Hope this article gets them going in the right track .I have made observations about what popular bloggers and SEO people say about link building through articles and other ways [commenting ] .Let me give you the screen shots below :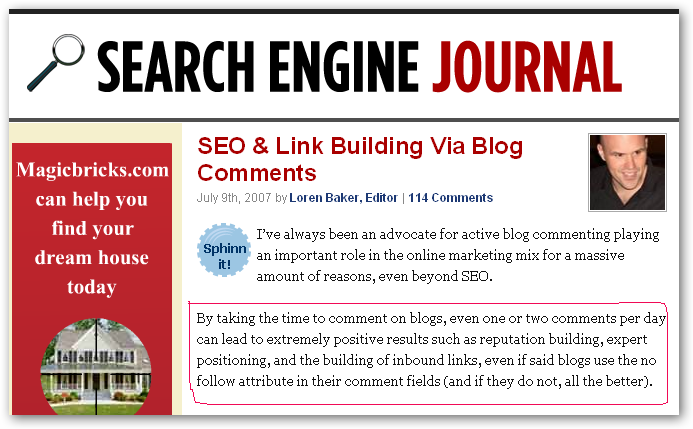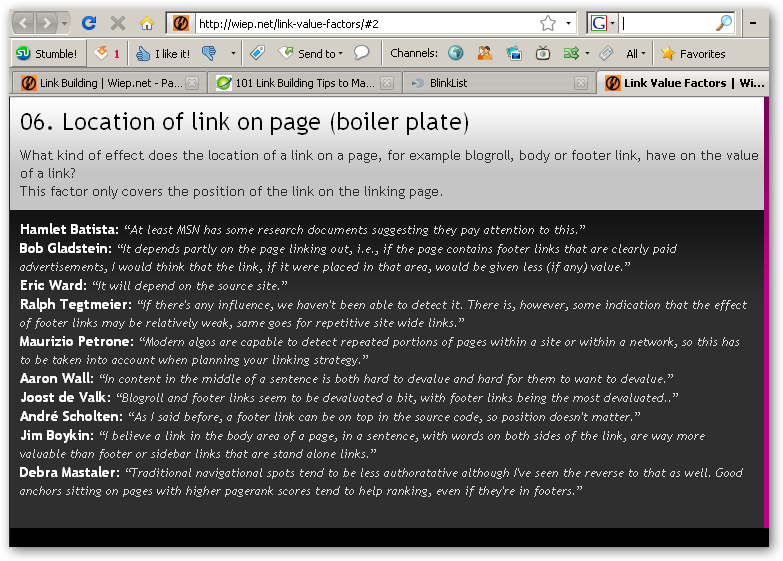 Aaron Wall has suggested below that commenting does not add to search engine value but iam not sure if he meant the nofollow links or both types :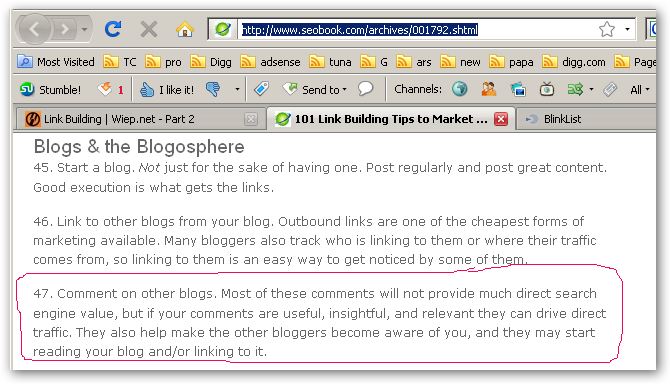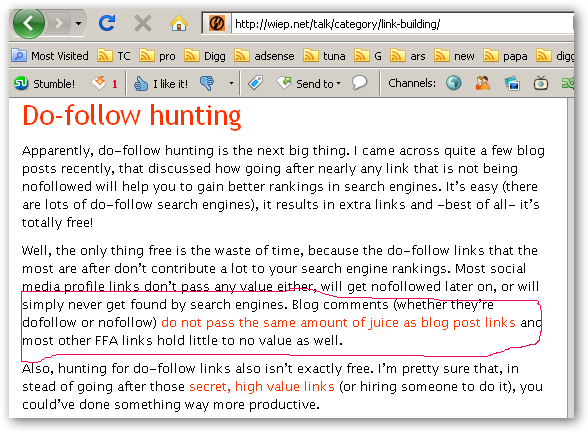 As you could have seen in the above screenshots, there is so much uncertainty about this topic ; so make sure you try out both methods and increase your blog authority.I would love to hear what you think about the link building methods just discussed .So please drop your comments below.